Apple Liquor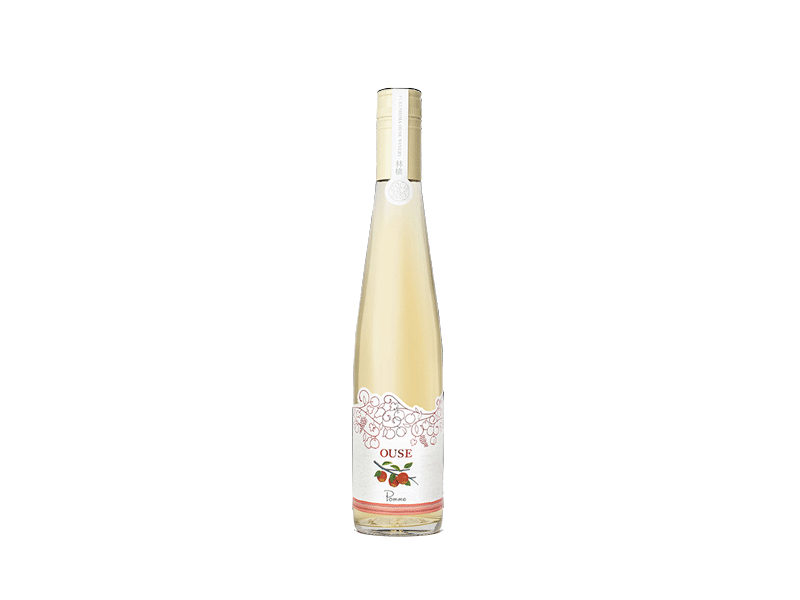 Craft Apple Liqueur based on craft Apple Brandy made from 100% of Fukushima's specialty apple "Fuji", which is brewed by low temperature fermentation and then distilled in a copper kettle.
Herbs such as cinnamon are added to the mellow "Fuji" aroma to create a luxurious apple pie-like taste.
Recommended for Chinese and Western dishes to drink chilled straight, with carbonated soda or ginger ale, as dessert over ice cream for adults, or as apple tea mixed with black tea, and for cocktails with hot milk and butter.
It has won "The Silver Award" at the International Wine & Spirits Competition ("IWSC") 2019 in UK.
Alcohol:17% Vol. Bottles Produced:1000
* Liqueur with fruit brandy base is traditional and popular in Europe.
* Recommended to drink chilled straight, on the rocks, with carbonated soda, or as a cocktail.
*The consumption of alcoholic beverages is forbidden for persons under the age of 20. Drinking and driving is prohibited.
*Drinking by pregnant women and breastfeeding mothers may be harmful to the growth of fetus and infant.
*Drink in moderation. Recycle after drinking.