Sparkling Wine
MUSCAT BAILEY A & STEUBEN ROSE 2020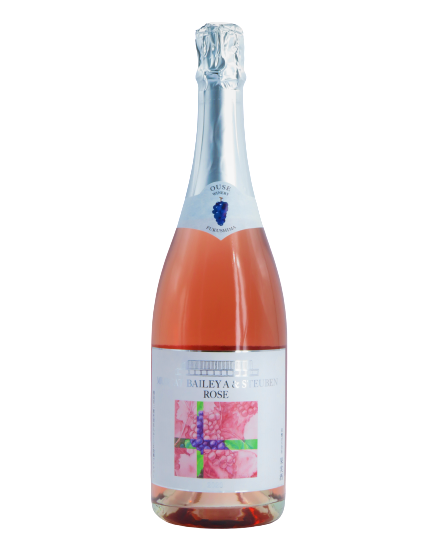 The Muscat Bailey A, produced in Aizuwakamatsu City, Fukushima Pref. with reduced pesticides, is brewed at low temperature, blended with a small amount of Steuben from the same vineyard for an accent.
With light bubbles, a sweet aroma and sourness like raspberries and white peaches, a slight tannin spreads in the refreshing aftertaste like green grass.
Alcohol:11% Vol. Bottles Produced: 800
MUSCAT BAILEY A ROSE 2019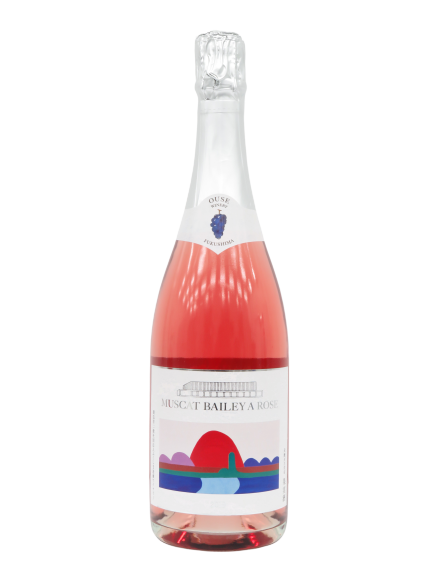 Muscat Bailey A, grown in pure water and natural enzymes from rich mountains in the Aizu Basin where a large temperature difference produces umami or rich flavor-filled agricultural products, is brewed at low temperature.
Strawberry-like fresh and sweet aroma spreads throughout your mouth with pleasant bubbles.
Alcohol:11% Vol. Bottles Produced: 1400
*The consumption of alcoholic beverages is forbidden for persons under the age of 20. Drinking and driving is prohibited.
*Drinking by pregnant women and breastfeeding mothers may be harmful to the growth of fetus and infant.
*Drink in moderation. Recycle after drinking.