Sparkling Wine
100% of specialty apple "Fuji" produced in Fukushima Pref. is used.
"Fuji" in Fukushima Pref. is blessed with the sunshine thanks to a long period from blooming to harvest.
The slowly and steadily ripened "Fuji" tastes a mellow sweetness, and well-balanced sourness.
"Fuji" grown with great care by the farmers is brewed at low temperature. This cidre features a fresh aroma and fruitiness. Enjoy the differences in aroma and flavor of each vintage.
CIDRE 2016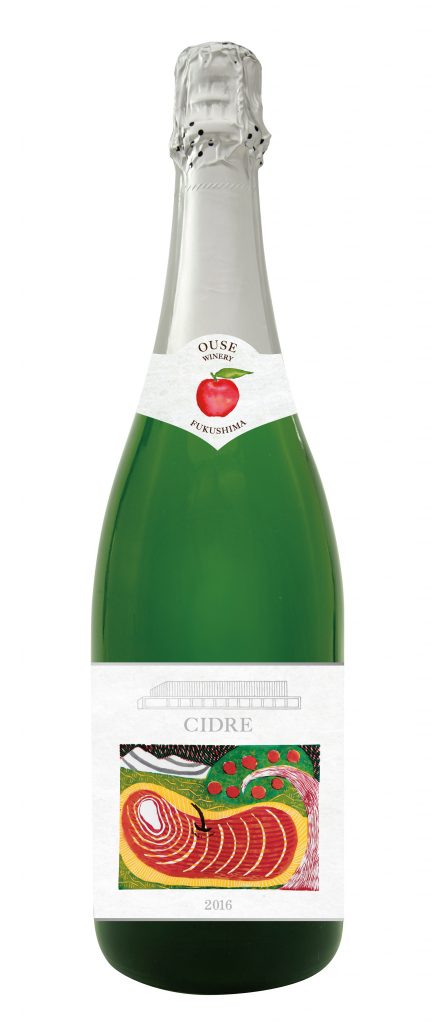 Brewed from specialty apple "Fuji" harvested in 2016.
It provides a matured aroma such as Osmanthus or fragrant olive flowers and beeswax, with a refreshing sourness and a sharp aftertaste.
Alcohol: 11% Vol. Bottles Produced: 5000
*The half size is sold out.
CIDRE 2017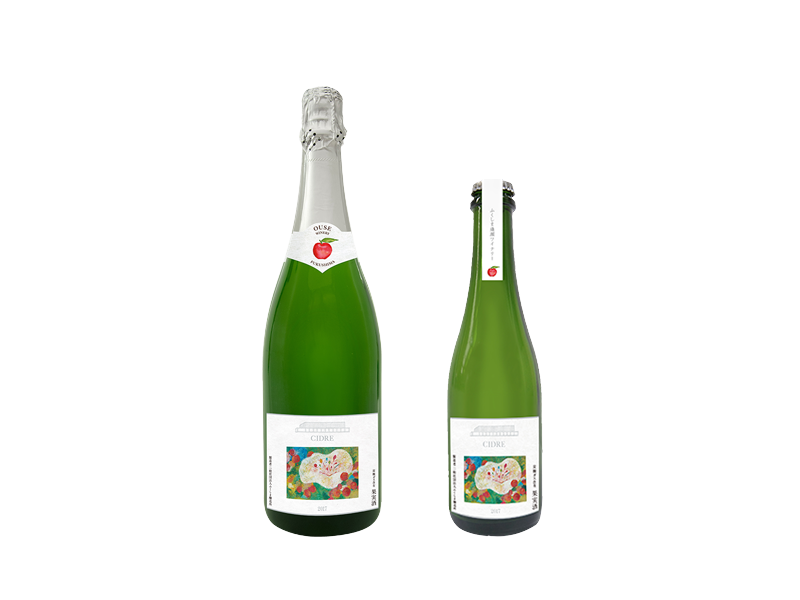 Brewed from 100% of specialty apple "Fuji" harvested in Fukushima Pref. in 2017, this cidre is finished with a fresh aroma and fruity taste by low temperature fermentation.
A refreshing impression with fruity aroma such as compote of green apples, yellow apples, and yellow plums, as well as herbs such as pine needles, and a slight scent of green yuzu and lilac flowers.
The taste is mild sweetness with a dry impression, the sourness is refreshing and well-balanced, the stimulus of the bubbles gives a refreshing feeling, and the green flavor is left in the aftertaste.
It goes well with tempura and sautéed pork, and can be enjoyed as a substitute for champagne before meals.
Alcohol:11% Vol. Bottles Produced:5000
*There are 2 different sizes: Large (750ml) Half size (375ml)
CIDRE 2018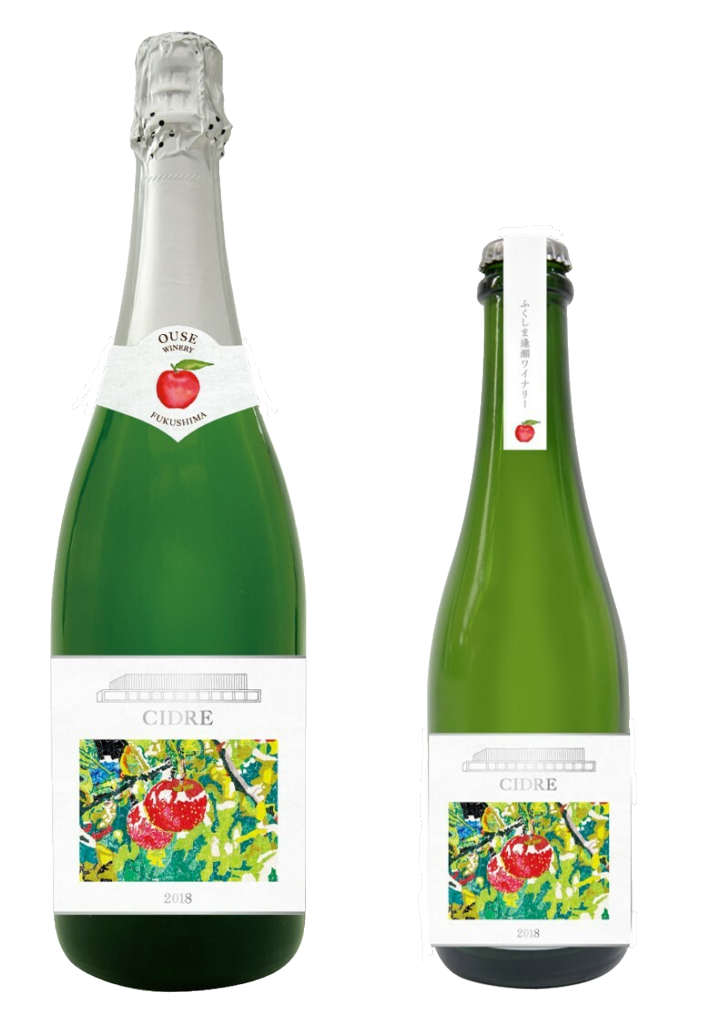 Brewed from specialty apple "Fuji" harvested in 2018.
A vintage with an exquisite balance of sweetness and sourness. The sourness and minerals gorgeously harmonize with the fruitiness of fresh apples.
It has won "The Highest Award" at the International Competition "Fuji Cider Challenge 2020" in Japan
Alcohol:11% Vol. Bottles Produced:5000
*Sold out.
*The consumption of alcoholic beverages is forbidden for persons under the age of 20. Drinking and driving is prohibited.
*Drinking by pregnant women and breastfeeding mothers may be harmful to the growth of fetus and infant.
*Drink in moderation. Recycle after drinking.